Monthly Horoscopes WordPress Plugin > Free Astrology Software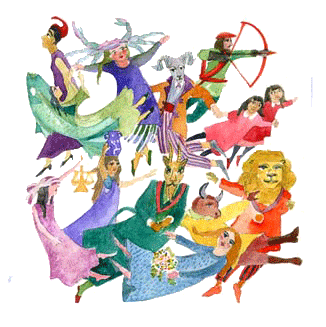 The monthly horoscopes WordPress plugin by David Klugmann is a free astrology software that will allow you to show sun sign monthly horoscopes on your WordPress powered website or blog for your readers. Suitable for any site including astrology, online news and magazines, this astrology WordPress plugin, is free and easy to install. Simply follow the installation steps below.
Other free astrology software will be released soon!
Free WordPress Plugin Installation
STEP 1
Download the monthly horoscopes wordpress plugin zip file by clicking the download button below.


STEP 2:
Place the downloaded file horoscopes.zip in your wordpress installation in the plugins directory : wp-content/plugins.


STEP 3:
Unzip the file. This should create a directory horoscopes that contains the plugin code horoscopes.php inside it.


STEP 4
Activate the "Horoscopes" Plugin by going to the Plugins section of your wordpress dashboard. Find the plugin called horoscopes. Then click on the activate link.



STEP 5
Configure the "Horoscopes" Plugin by going to the Settings / Horoscopes section of your wordpress dashboard. Enter your homepage website url and a contact email. Then enter the number of months of horoscopes you wish to be displayed on your site.



STEP 6:
Enter the keyword [horoscopes] in the wordpress page at the point you want the horoscopes displayed.


Please note, the contact information is for our records and generally will not be used. We only ask that you leave in the copyright notice that is displayed at the end of the Horoscopes. Reports for the next month are usually available aound the 25th of the previous month. Thanks and Enjoy !
Please contact david@astrologyyard.com if you would like support with your astrology wordpress plugin installation.
Wordpress Installation Example
Custom Installation Example