Astrology Yard
Astrology For Everybody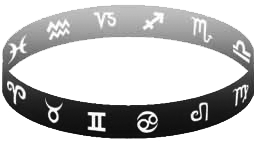 Astrology has deep roots in world history. It has spread to the West, India, China and every civilization with many cultural variations and perspectives. In the modern 21st century context, we believe astrology has evolved as a fun, powerful tool in the digital age that can be used for understanding ourselves, others and the world around us. Here at Astrology Yard you can learn the ancient art & wisdom of Astrology from our free & easy natal chart guide in five steps, order reasonably priced personal astrology reports &charts based on your date of birth, time & place online, listed below.
Astrology is assured of recognition from psychology, without further restrictions, because astrology represents the summation of all the psychological knowledge of antiquity.
Astrology Reports & Charts
Interested in a detailed report of your astrology chart based on your date of birth, time and place? Astrology Yard provide a range of personalised computer generated astrology reports including astrology compatibility and astrology prediction readings, delivered to your inbox within 24 hours of order placement.
These personalised astrology readings are ideal for personal guidance or a special unique gift. They are PDF and mobile friendly web astrological interpretations written by Stephanie Johnson, Astrologer & CEO of Esoteric Technologies pty Ltd - a world leader in western natal astrology software.